Book an Appointment
Welcome to our online booking site
VIRTUAL | Group Training
Virtual Group Training is an interactive session. Your instructor will be leading a workout live online. You'll be able to see him/her as they demonstrate exercises. You instructor can also see you so get the added benefit of their motivation throughout class. With an emphasis on proper form & technique, you'll feel like your instructor is right there with you.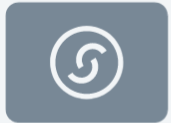 Gift Card
Give the gift of health to someone you care about.
Did you know that you can now purchase a gift card to our clinic from your online account?
First sign in or sign up to our clinic to purchase a gift card
Select a session from the list on the left
to view available appointment times